City of Statesville AMI Water Meter Upgrades - Final Phase
---
The last phase of the City's Automated Meter Initiative (AMI) project will begin on Monday, May 22nd. RTS Water Solutions, LLC is the authorized meter installation contractor for the City, and their vehicles will be marked accordingly.
Changes in water pressure during the installation process can result in temporary discoloration of the water, air in the water lines, and small particles of sediment. If you have a blue tag (pictured) on your door, we recommend that you take the following steps before using your water:
👉 Flush your lines by turning on your bathtub's COLD water faucet for 3-5 minutes or use an outside faucet.
👉 Avoid flushing faucets with aerator attachments or hot water faucets that may draw sediment into your hot water tank.
🚫 Please make note that you DO NOT need to boil water due to the upgrade of the meter!
If you have any questions or concerns, please contact the Water Department at 704-878-3417.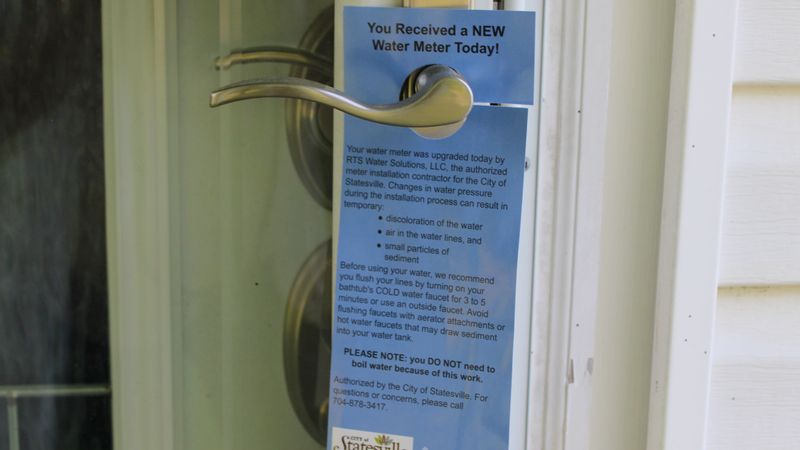 About the City Of Statesville:
The City of Statesville is truly a diverse community that welcomes new people, new voices and ideas, new industry, and business. We have already made significant investments in our downtown amenities, our business sector, our schools, our infrastructure, and more is on the horizon. We are creating a dynamic future for ourselves as we build on our successful history and the positive energy we experience today, all the while incorporating the values and quality of life that we cherish. To learn more visit www.statesvillenc.net.
---