Downtown Fire Update
---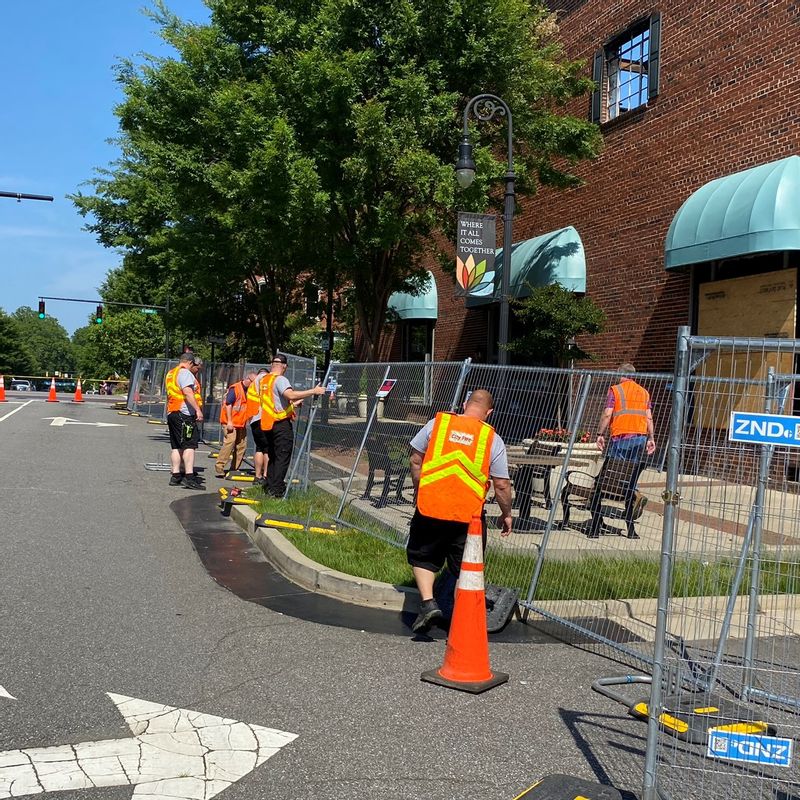 Friday, June 2, 2023
After an assessment by the structural engineer, we are happy to report that West Broad Street from Center Street to Meeting Street has been REOPENED! The fencing has been moved back, but the sidewalks remain closed for the protection of our citizens. Please use the sidewalk detours provided and do not enter the fenced in areas.
We are continuing to work with the structural engineer and hope to have the parking spaces on S. Center Street back open next week.
Special thanks to the Public Works/Engineering Department and the Statesville Fire Department for getting the street opened back up!