New Art Sculptures by Sculptor John Ross Illuminate Statesville with Cosmic Energy
---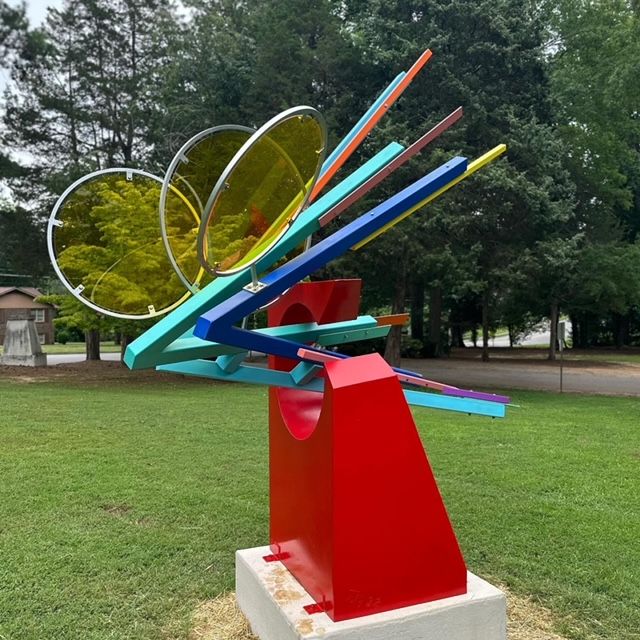 The City of Statesville is proud to announce the installation of two captivating art sculptures by talented sculptor John Ross. Born and raised in the scenic western North Carolina Mountains, John Ross has been crafting mesmerizing metal sculptures since his high school days in 2009. Over the years, he has relentlessly explored and honed his artistic skills, leading to a unique and profound artistic vision that now graces the streets of Statesville.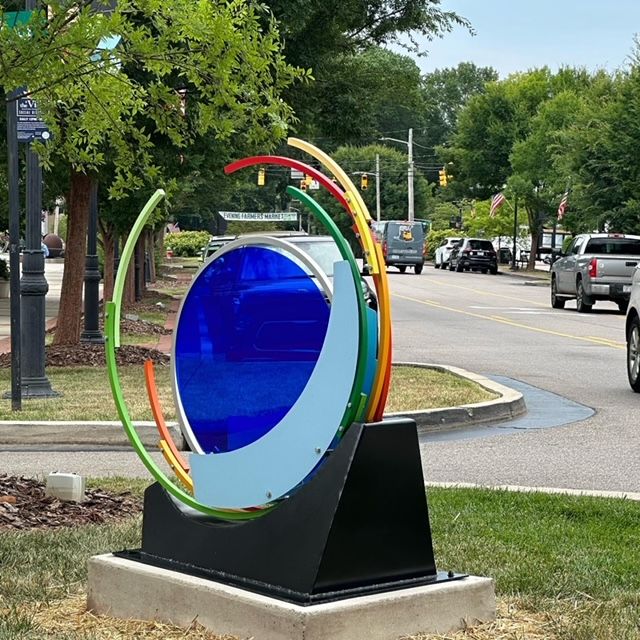 Ross's art journey has been nothing short of extraordinary. With unwavering dedication and an indomitable creative spirit, he has seized opportunities to showcase his work, not only in art on loan programs but also in permanent installations. For John Ross, each sculpture begins as a vivid vision, a whisper of inspiration that materializes into reality through his masterful craftsmanship.
The Cosmic Twins Unveiled
After meticulous deliberation, the City of Statesville Community Appearance Commission (CAC), selected four extraordinary sculptures, including "The Cosmic Twins" by John Ross. These remarkable pieces are part of Ross's series that delves into the composition of shapes and colors, evoking unique feelings and interpretations from each observer.
On Friday, July 22, the City of Statesville celebrated the installation of "Cosmic Eye" at 121 E Broad Street in Downtown Statesville. Another stunning addition to the city's art scene is "Cosmic Dancer," located in the beloved Mac Anderson Park. These sculptures radiate positive energy, inviting viewers to immerse themselves in an otherworldly experience of joy and wonder.
Artistry that Inspires Imagination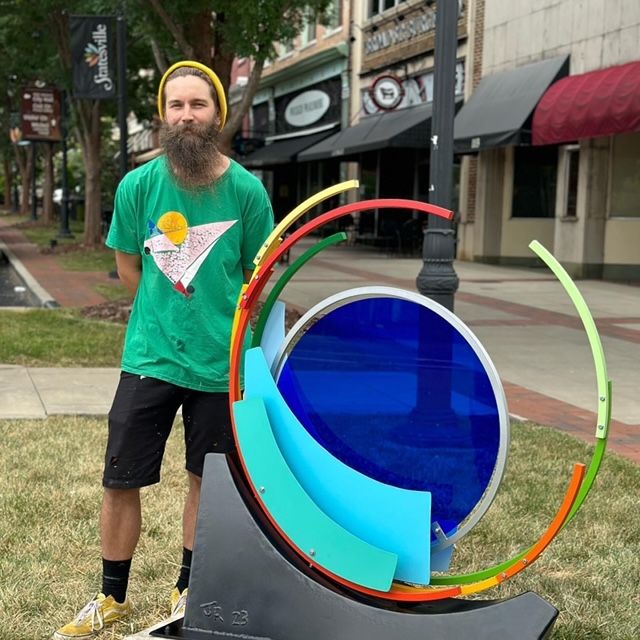 John Ross's art aims to transcend traditional notions and foster imaginative exploration. He consciously avoids creating pieces with immediate, recognizable themes, instead allowing his sculptures to provoke introspection and childlike imagination. Each observer will see and feel something different when gazing upon these captivating works of art, making the experience truly personal and boundless.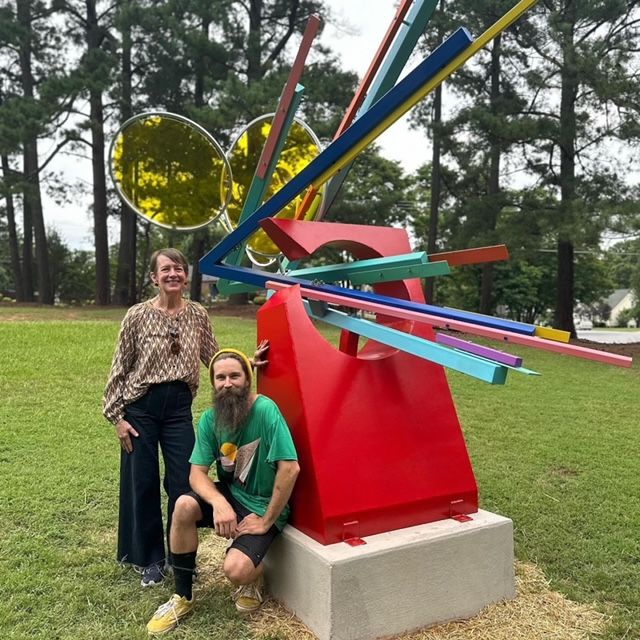 When asked about his artistic vision, Ross simply states, "The sculptures are the visions. They come to me, and I bring them into reality." His artist statement further delves into the captivating world of his creations, describing mystical visions and cosmic vibrations that weave together colors, fragmented shapes, and profound emotions. The process of crafting these sculptures becomes an electric dance of energy and passion, resulting in art that is as enigmatic as it is alluring.
Embracing Cosmic Vibrations
The City of Statesville is honored to have these awe-inspiring sculptures grace its public spaces. John Ross's artistry illuminates the city with cosmic vibrations that engage the imagination and leave an indelible impression on all who encounter them.
As the Cosmic Twins stand tall, reaching for the sky, they beckon the community to embrace the wonder of art and embark on an artistic journey that transcends time and space. For more information or to experience these celestial sculptures firsthand, visit the locations at 121 E Broad Street in Downtown Statesville and Mac Anderson Park.