Preserving Our Ash Trees: Battling the Emerald Ash Borer Invasion
---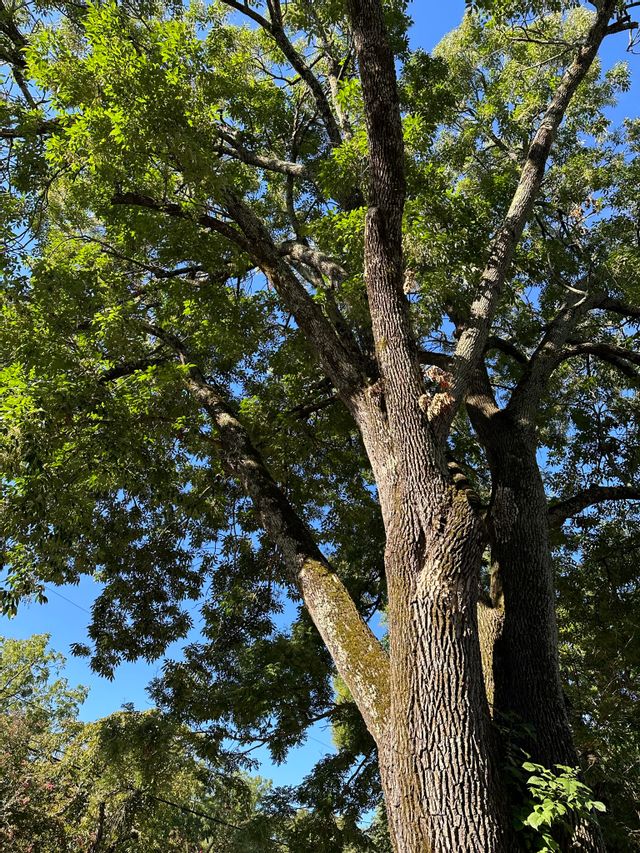 In recent years, an unwelcome guest has descended upon our ash trees – the emerald ash borer, a metallic green beetle that is leaving a trail of destruction in its wake. Native to Asia, this invasive insect has established a foothold in many Midwestern and eastern states of the United States, spelling trouble for our ash tree populations.
The emerald ash borer inflicts its damage by tunneling beneath the bark of ash trees, where it feeds on essential tissues. Over time, this relentless feeding weakens the tree's structure, ultimately leading to its demise. To date, tens of millions of ash trees have fallen victim to this invasive pest, causing a significant impact on our urban and natural landscapes.

Amid this ecological challenge, our community has not stood idle. City Arborist Shawn Cox, in collaboration with Arborguard Tree Specialists from Charlotte, is taking a proactive stance to protect our local tree heritage. This week, they undertook a crucial step to safeguard the last remaining City owned Trophy Ash Tree on Walnut Street.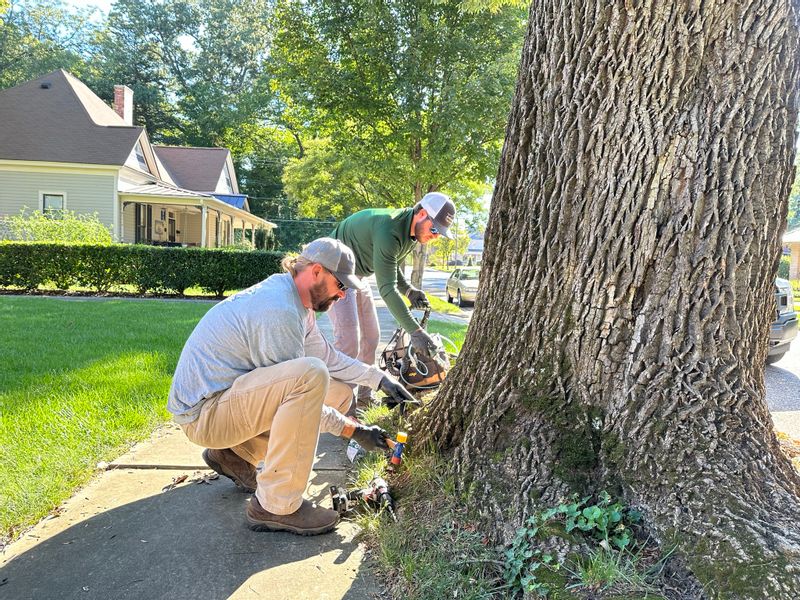 The tool of choice in this battle is emamectin benzoate, an emerald ash borer insecticide. Administered via injection directly into the tree's trunk, this treatment offers a robust defense mechanism. Remarkably, these trunk-injected insecticides deliver protection for a substantial two-year span, granting our ash trees a period of respite from the emerald ash borer's relentless assault.
Not only do these insecticides act as a deterrent against future emerald ash borer attacks, but they also extend a lifeline to trees that haven't suffered severe damage. With timely treatment, there is hope for these trees to recover and thrive once more.
---