Celebrating a Milestone: Beam Signing Event at New Fire Station 1
---
Statesville, North Carolina | Friday, August 18, 2023

The Statesville Fire Department marked a momentous occasion on Friday, August 18th, as they hosted a Beam Signing event at the construction site of the upcoming Fire Station 1. The event not only symbolized progress in building a vital facility but also paid tribute to the community's commitment to safety and service.
Special guests included the Mayor, City Council, members of the Statesville Fire Department, and representatives from Edifice, the general contractor overseeing the construction. Dorothy Woodard, wife of the late Woody Woodard was also in attendance. The new fire station will be named in his honor.
The highlight of the event was the red support beam, which will play an integral role in the structural framework of Fire Station 1. Attendees were given the opportunity to leave their mark by signing their names on the beam. The signed beam will be visible from within the engine bay, and will stand as a reminder of the individuals, organizations, and community members who came together to make this significant project possible.
The current timeline sets the grand opening of the new station for spring of 2024. Once operational, this modern facility will undoubtedly enhance the capabilities of the Statesville Fire Department, enabling them to provide an even higher level of safety and security to the residents they serve.
---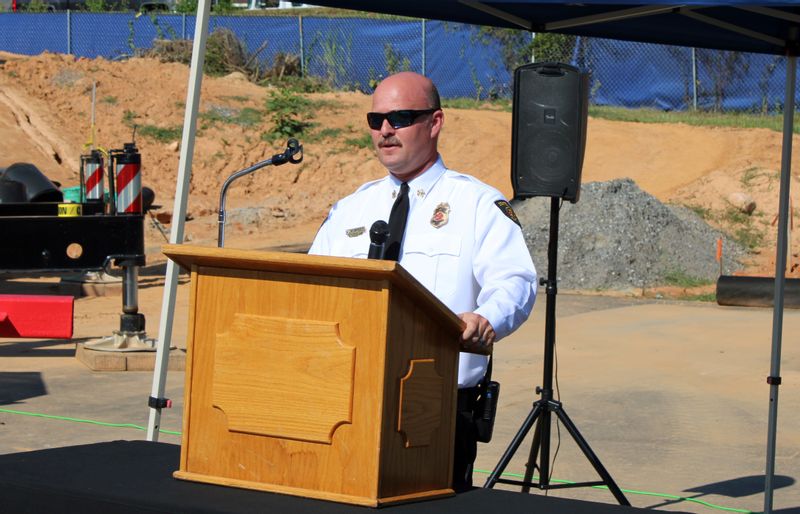 Click an image below to display the larger version.