Downtown Statesville Fire Investigation Update: Cause Undetermined
---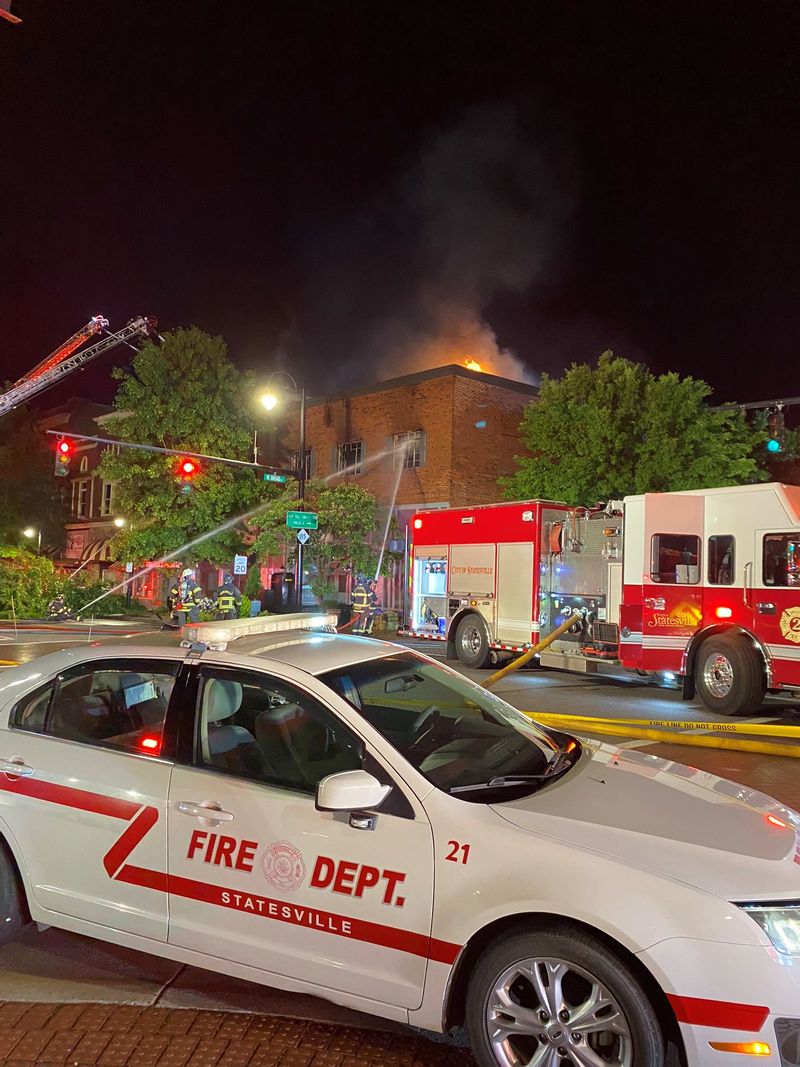 The Statesville Fire Marshal's Office, in collaboration with various law enforcement and investigative agencies, has concluded its investigation into the fire that occurred on April 25, 2023 in downtown Statesville. Throughout the investigation, the Statesville Fire Marshal's Office worked in close coordination with the Statesville Police Department, the Bureau of Alcohol, Tobacco, Firearms and Explosives (ATF), NC State Bureau of Investigation (NCSBI), NC Office of the State Fire Marshal (NCOSFM), and the Iredell County Fire Marshal's Office.
After an extensive investigation, the Statesville Fire Marshal's Office has officially classified the cause of the fire as undetermined. Despite thorough efforts to determine the origin and cause of the blaze, conclusive evidence has not emerged to pinpoint the exact causes of the incident.
The owners of the three downtown buildings affected by the fire are currently engaged in the City and County approval process, as they prepare to move forward with the demolition of the structures. This step is taken with due consideration to the safety and future revitalization of the area.
As a result of the fire's impact, certain streets and sidewalks in the vicinity of the affected buildings will remain closed to the public. These closures are expected to remain until the building facades are either stabilized or removed, ensuring the security of pedestrians and motorists in the area.
Information regarding the demolition process, potential street closures, and related updates will be promptly shared once more details become available.
View Original Press Release for the 'Downtown Statesville Fire' from April 2023 here
---