Important Notice: Downtown Parking Enforcement Resumes
---
Since the downtown fire on April 25, 2023, parking regulations throughout Downtown Statesville, NC have been suspended to accommodate the ongoing recovery efforts. However, as the city continues to recover and rebuild, we are now ready to reinstate the enforcement of 2-hour parking.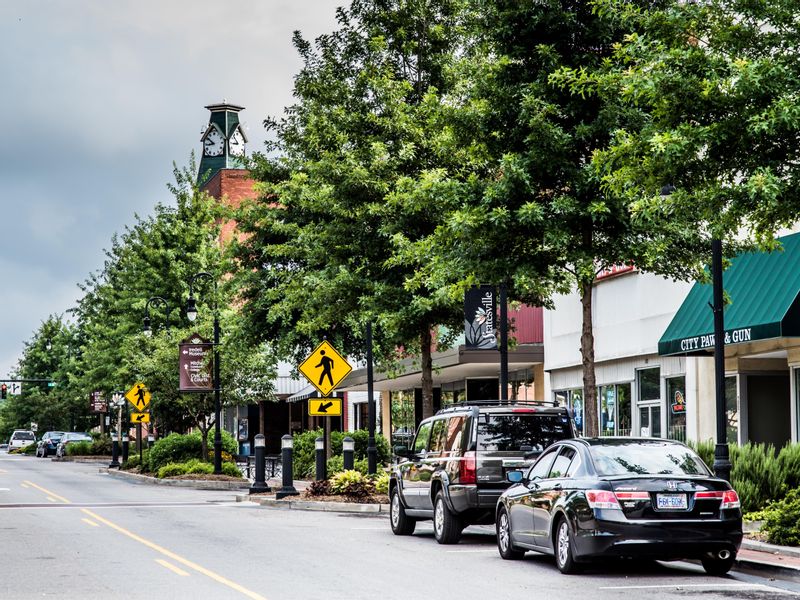 Beginning Monday, September 11, 2023, the Statesville Police Department will resume the enforcement of 2-hour parking regulations in the Downtown area. This will help ensure that parking spaces are available for all residents, visitors, and businesses in the area.

Additionally, we want to remind you that the closed portion of the streets and sidewalks on S. Center Street and W. Broad Street will remain closed as property owners continue to work through the demolition process with the city and county. We understand the inconvenience this may cause and assure you that information regarding the demolition progress, potential street closures, and related updates will be shared as more details become available.
View City Code details below:
Sec. 12-183. - Time limit; violations
Parking a vehicle within the municipal off-street parking lots or portions thereof as designated by ordinance shall be permitted from the hours of 9:00 a.m. to 6:00 p.m.
Sec. 12-206. - Hours of operation of free parking zone; days closed
The two-hour limit parking spaces in the downtown free parking zone shall be every day between the hours of 9:00 a.m. and 6:00 p.m., except Sundays and the following legal holidays: the day designated and set aside by the President of the United States as Thanksgiving, and December 25, January 1, and any other legal holidays declared by the mayor and city council.
---