The Importance of Fire Hydrant Maintenance
---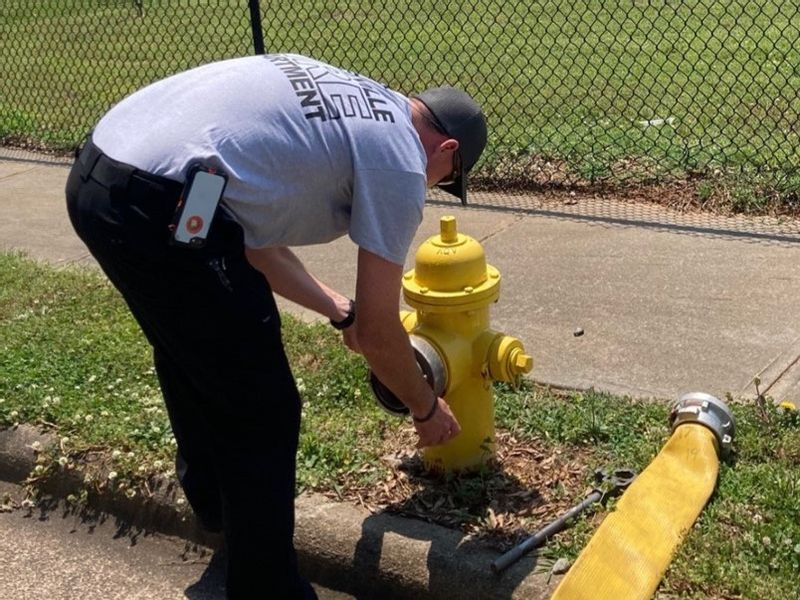 In the hustle and bustle of our daily lives, it's easy to overlook the unsung heroes that stand silently on our streets, ready to spring into action when disaster strikes. We're talking about fire hydrants – those bright yellow sentinels that ensure the safety of our homes and businesses. At the Statesville Fire Department, we believe in the power of proactive maintenance, and today, we're shedding light on the crucial topic of fire hydrant maintenance.
Lifelines in Disguise
Fire hydrants may blend into the urban landscape, but they play a vital role in firefighting operations. They provide the necessary water supply to extinguish fires swiftly and efficiently. A well-maintained hydrant can mean the difference between containing a fire and a full-blown disaster.
Regular Check-Ups
Just like any piece of equipment, fire hydrants require regular check-ups to ensure they function optimally. Our dedicated team at the Statesville Fire Department conducts thorough inspections to identify and address issues such as:
Water Pressure:

We test the water pressure to ensure it's sufficient for firefighting purposes.

Visibility:

Hydrants should be easily visible and accessible. Overgrown vegetation or obstructions can delay response times.

Leaks and Corrosion:

Any sign of leaks or corrosion is promptly addressed to prevent further damage.
Community Safety
Fire hydrant maintenance isn't just about protecting property; it's about safeguarding lives. By ensuring that every hydrant is in working order, we're better equipped to respond to emergencies swiftly, potentially saving lives in the process.
Collaboration with the Community
We're proud to work hand in hand with our community to keep it safe. If you notice a hydrant that appears damaged or in need of attention, please don't hesitate to report it. Your vigilance can make a significant difference.
Emergency Preparedness
During maintenance, we understand that some areas may experience temporary inconveniences due to road closures or restricted access. Rest assured, our emergency response capabilities remain fully operational. In case of an emergency, always dial 911 immediately.
Scheduled Maintenance
We will be performing fire hydrant maintenance during during the last two weeks of September.
At the Statesville Fire Department, we take our mission of protecting lives and property seriously. Fire hydrant maintenance is just one part of our commitment to you.