Top 5 Tips for Fall Weather Safety in Statesville
---
As the air turns cooler and leaves drop from the trees, it's important to keep a few Fall Weather Safety Tips top of mind. With the arrival of this beautiful season comes a unique set of safety considerations. Let's review the top tips for ensuring your safety and well-being during the fall months in Statesville.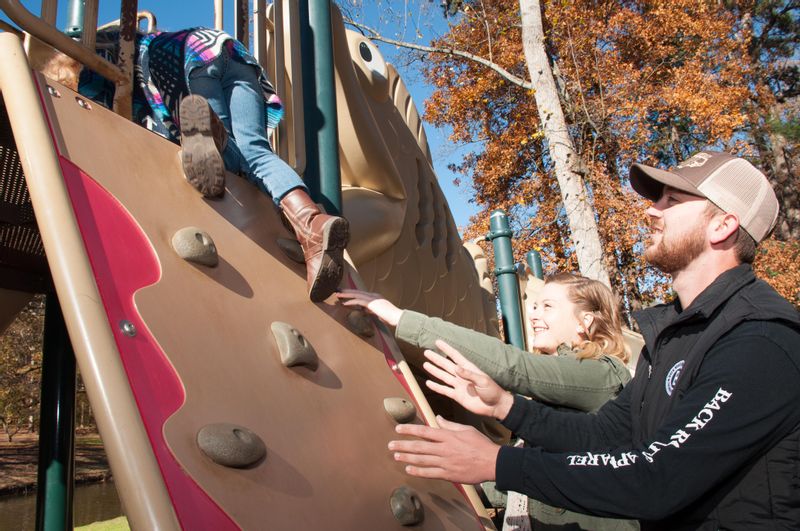 Dress for the Temperature Swings
Fall weather in Statesville can be quite unpredictable, with warm afternoons and cool evenings. To stay comfortable and prepared, layer your clothing. Start with a light base layer and add a sweater or jacket for cooler moments. Carrying a scarf and gloves is a good idea to keep warm during the chilly nights. Being prepared for temperature swings will help you stay comfortable and safe.
Be Mindful of Slippery Surfaces
Fallen leaves, acorns, and occasional rain showers can make sidewalks and roads slippery. Exercise caution when walking or driving to avoid accidents. Keep your pathways at home clear of debris, and when out and about, be mindful of wet leaves, especially in shaded areas where they may not dry as quickly. Proper footwear with good traction is essential for fall safety.
Maintain Home Safety
As the temperatures drop, many households turn to space heaters and fireplaces for warmth. It's crucial to ensure that your heating sources are in good working order and follow safety guidelines. Keep flammable materials away from space heaters and have your chimney inspected and cleaned before using your fireplace. Ensure that smoke detectors and carbon monoxide detectors are functioning correctly, and have a fire extinguisher readily available in case of emergencies.
View '9 Energy Saving Tips for Fall from the City of Statesville' here.
Raking Leaves and Yard Work
Fall is the season for yard work and leaf cleanup. While raking leaves and tidying up your yard can be a satisfying activity, remember to prioritize safety. Lift heavy bags of leaves with your legs, not your back, to prevent strains or injuries. If you're using a leaf blower, wear hearing protection and safety glasses to protect your eyes from flying debris.
Learn more about 'Leaf + Yard Waste Collection' from the City of Statesville here.
Road Safety
With the arrival of autumn, road conditions change as well. Fallen leaves can create slippery surfaces, and rain or frost can make the roads treacherous. Ensure your vehicle is in excellent working condition, with properly inflated tires and functioning brakes. Drive cautiously, especially on winding or shaded roads, and be on the lookout for deer, which are more active during the fall months.
Statesville's fall season offers a breathtaking display of colors and a variety of outdoor activities to enjoy. By following these top 5 tips for fall weather safety, you can savor the season while keeping yourself and your loved ones safe. Whether you're raking leaves, taking a scenic drive, or enjoying a leisurely walk through the picturesque streets, embracing the beauty of autumn while being cautious and prepared will make your experience in Statesville truly unforgettable. Stay safe and enjoy all that this beautiful season has to offer!
---