Fire-Safe Feast: Thanksgiving Cooking Tips from the Statesville Fire Department
---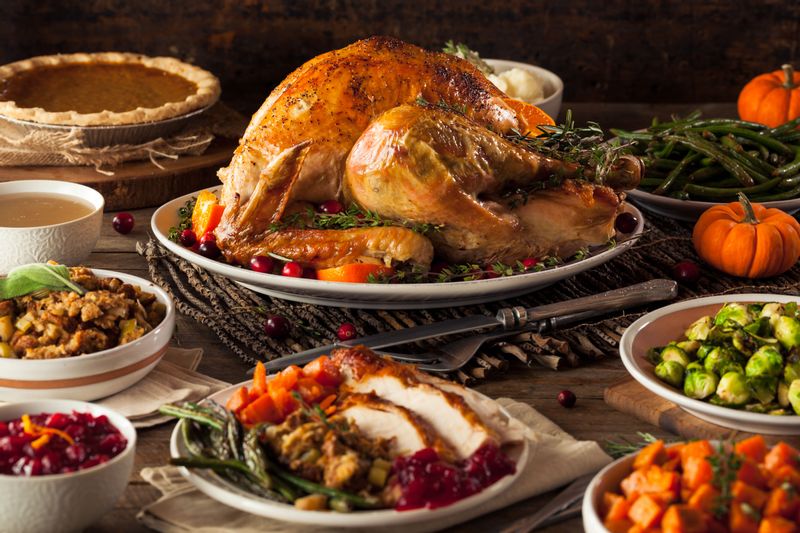 As the holiday season approaches, families across the nation are gearing up for Thanksgiving—a time to express gratitude, share laughter, and, of course, indulge in a feast. However, amidst the joyous preparations, it's crucial to prioritize safety, especially in the kitchen. Check out these Thanksgiving cooking tips to ensure a fire-safe celebration.
Stay in the Kitchen: Unattended cooking is a leading cause of kitchen fires, and with the many distractions on Thanksgiving, it's crucial to keep a close eye on the stove and oven.
Keep Flammable Items Away: Thanksgiving is a time for elaborate decorations, but it's essential to keep flammable items, such as kitchen towels, oven mitts, and wooden utensils, away from the stove and other heat sources. Opt for flame-resistant materials whenever possible.
Properly Thaw Your Turkey: If you're cooking a frozen turkey, plan ahead and thaw it in the refrigerator. This not only ensures even cooking but also prevents the growth of harmful bacteria that can thrive at room temperature.
Don't Overload Outlets: With all the kitchen gadgets in use, it's tempting to overload electrical outlets. This increases the risk of electrical fires. Distribute the load among different outlets and consider using a power strip with overload protection.
Check Smoke Alarms: Before embarking on your culinary adventure, test and ensure that smoke alarms are working properly. Replace batteries if needed. Smoke alarms are your first line of defense in case of a fire, providing early warning to evacuate safely.
Create a Kid-Free Zone: While children may want to be involved in the cooking festivities, it's safer to establish a kid-free zone in the kitchen. Hot surfaces, sharp objects, and boiling liquids pose serious risks to curious little ones.
Have a Fire Extinguisher Handy: Familiarize yourself with the location of the fire extinguisher in your kitchen and ensure it is in good working condition. Knowing how to use it is just as crucial, so take the time to review the instructions.
Plan Your Escape: In the unfortunate event of a fire, have an evacuation plan in place. Make sure everyone in the household knows the exit routes and where to gather outside. Practice the plan to ensure a calm and organized response.
This Thanksgiving, as you gather with loved ones to celebrate the spirit of gratitude, take a moment to incorporate these safety tips from the Statesville Fire Department into your holiday preparations. By prioritizing safety in the kitchen, you can ensure a joyous and fire-free Thanksgiving for everyone involved.
---