Winter Youth Leages: Wrestling at Stateville Recreation & Parks Department
---
Wrestling with the Statesville Recreation & Parks Department can be an exceptional opportunity for parents seeking a holistic development path for their kids. The program not only offers the physical benefits of wrestling, including improved fitness, strength, and agility, but it also introduces youngsters to a supportive community and a safe learning environment. Under the guidance of coaches and trainers, children can explore the fundamentals of wrestling while fostering qualities like teamwork, discipline, and resilience.
Our leagues are focused on fun and participation, as we work hard to ensure the experience is professional and organized, providing an opportunity for all participants to learn the sport and develop life skills.
We provide volunteer coaches with drills, practices times, practice facilities and coaching techniques that can help them with their teams.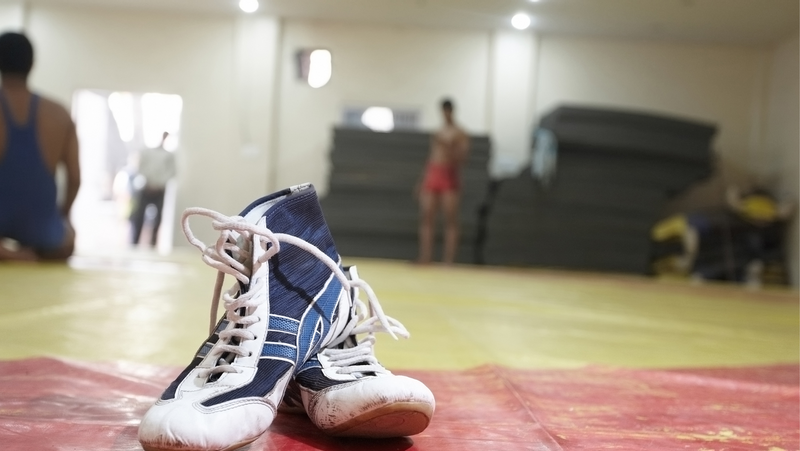 Youth Recreation Wrestling (ages 4-14)
Volunteer coached recreation wrestling program.
Match opponents are determined by age, weight, and experience. Wrestling Divisions:
Pre-K-2nd Grade

3rd-5th Grade

6th-8th Grade
Registration + Cost
Registration through your local school HUBS:
Registration: September 25 - October 13, 2023
NO Early or Late Registration. Registration Ends October 13, 2023.
Cost:
Youth Basketball HUBS Information. **Please select the Registration Link based on your HUB or location.**
Central (ARS, NB Mills)
Coordinator: Tracy Sain, ARS Wrestling Coordinator; [email protected]
Registration Link: https://arsyaa.sportngin.com/register/form/579645519
North (Central, Cool Springs, Harmony, Union Grove)
Coordinator: Deree Martin, 704-913-5793
Registration Link: https://www.cyaccomets.org/
East (Cloverleaf, East, Third Creek)
Coordinator: Greg Harrison, 757-506-1568
Registration Link: https://cyaasports.info/
South (Troutman, Shepards)
Coordinator: Justin Cagle, [email protected] or [email protected]
Registration Link: https://tyaasports.com
West (Celeste, Scotts, Sharon)
Coordinator: Dustin Grant, 704-929-4892
Registration Link: https://celestehenkelyouthathletics.sportngin.com/register/form/654487781
2023 Important Dates:
Registration Deadline: Friday, October 13, 2023
Practices can begin: Wednesday, October 18, 2023

Games begin: Saturday, December 2, 2023
Originally posted by Statesville Recreation & Parks Department via Locable

Statesville Recreation & Parks Department
1875 Simonton Road
Statesville, NC 28677
(704) 878-3429
recreation.statesvillenc.net
Mon, Tue, Wed, Thu, Fri
8:00am- 5:00pm
Proudly Associated With