Potential Real Estate Deed Solicitation Scams
---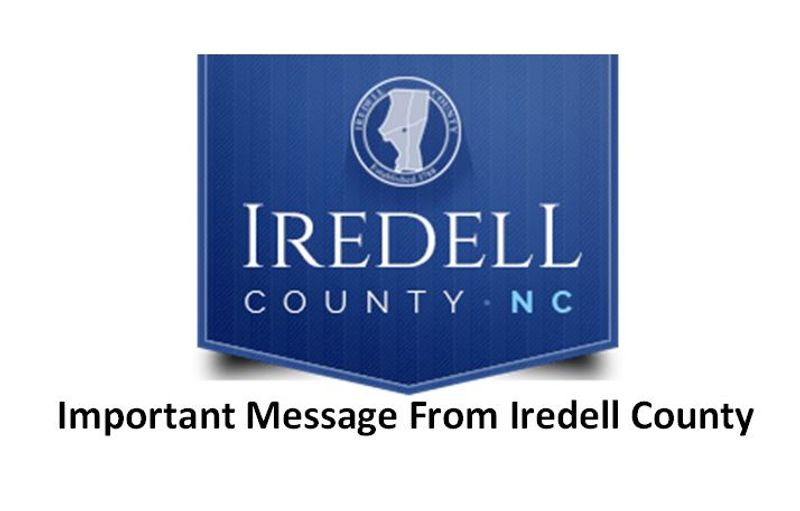 Message from Renee L. Holland, Iredell County Register of Deeds, June 7, 2023
While it is important to be able to access real estate property information online, this method also creates an opportunity for scammers to become aware of property that has recently been sold or transferred. If you get a notice stating that you owe a high service fee for a copy of your deed, don't pay it. It's a scam. Some companies will comb through records of real estate transactions and send mailings to homeowners that appear to be from a government agency. Typically, these mailings come from entities that appear very official and legitimate. In these letters, fraudulent companies attempt to fool homeowners into paying fees for a copy of their real estate deed and other publicly available information. These companies use persuasive language, such as offering to obtain "certified copies" of your documents, to get people to pay for unnecessary documents. County Register of Deeds offices have been warning property owners for years not to fall victim to these deceptive solicitations that look like official notices. Unfortunately, the scam isn't new. It just keeps resurfacing in different cities and states. As your Register, I want to ensure that all citizens of Iredell County are cautioned about this potential scam. To avoid falling prey, here's what you need to know about deed notice scam letters.
Beware of Deceptive Mailings
or
How to spot a deceptive deed letter
The letters typically are labeled in bold as a "Recorded Deed Notice." They may look like a bill to include a record ID number listed at the top, along with a service fee of up to $95 and a "respond by" date. The letters often state that homeowners should obtain a copy of their "property assessment profile" that includes a complimentary copy of their deed. In addition, buzzwords like "U.S. Government," "official," and "certified copy" may be used to get the attention of the homeowner. Other pertinent details about the property, including address, parcel number and date of purchase or transfer, make it appear official. There might even be a payment slip and envelope to mail a payment. However, if you read the fine print at the bottom of the letter, there's typically a disclaimer that it is not a bill from a government agency and there is no obligation to pay unless you want to purchase a property assessment profile. The reality is that your recorded deed should be given to you upon being recorded in the county where the property is located. Typically, the attorney or title company in charge of the real estate closing will provide a copy to you for no additional charge. If your deed has been recorded with the Iredell County Register of Deeds office, your recording is on record regardless of whether a copy is in your possession or not.
What to do if you get a deed scam letter
If you receive a letter like this, please do not remit payment to purchase a copy of your deed. You can always obtain a copy from our office at a minimal cost. If you've already sent in a payment, please contact the company that sent the letter to ask for a refund—especially if you haven't received the documents you paid for. If your request for a refund is unsuccessful, please contact your local law enforcement agency for further review and assistance.
Advice for Avoiding Deed Scams
Companies that send these mailings count on the fact that many homeowners don't know how, where, or when to get their deed to their home. Situations in which you need a copy of your property deed may include the following:

buying or selling your house;
refinancing your mortgage; or
transferring the title to your house
If you are asked to provide a copy of the deed to your property, find out whether the requestor needs a certified copy. Often, a copy is sufficient and will save you the expense of having to pay the additional cost of a certified copy. Our office can provide a copy of your deed for minimal cost. You do not need to pay a private company to obtain your deed for you. The cost for a certified copy of a recorded deed is $5.00 for the first page, and $2.00 per additional page. Uncertified copies of documents can be obtained for just 0.25 cents per page.

Property records are public information and are available in person, by phone (704-872-7468), or online at www.iredellcountync.gov/registerofdeeds.

The Iredell County Register of Deeds office is located in two convenient locations:

Statesville – 211 Constitution Ln, Statesville, NC 28677
Mooresville – 610 E. Center Ave, Suite 101, Mooresville, NC 28115
Hours of operation are Monday thru Friday 8:00a.m. – 5:00 p.m., excluding holidays.

Remember – store your original deed in a safe place with all of your other important documents. If you receive mail that seems questionable or suspicious, it is important to verify its legitimacy before sending any money or information to the company. When in doubt, contact your real estate attorney or your estate planning attorney. They will be able to review the mailing to assess its legitimacy and possibly even provide you the information you may be trying to find. It is important to never provide personal information (especially Social Security Numbers) or make payments to any company unless you are completely sure it is a legitimate request. If our office can be of assistance, please feel free to contact us.