City of Statesville, North Carolina
City Council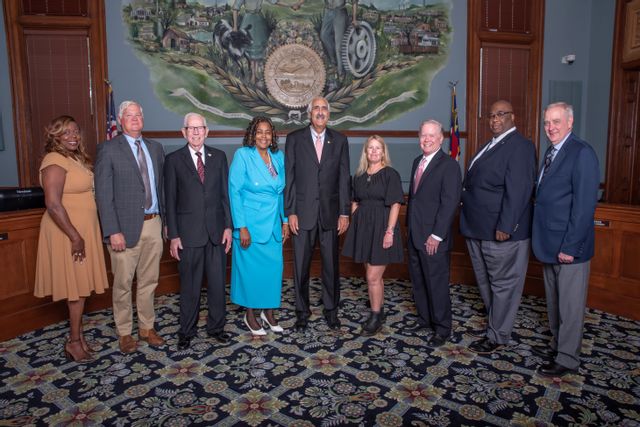 Statesville's City Council is made up of the mayor, six (6) ward seats, and two (2) at-large seats. Meetings are held on the first and third Mondays of each month at 7:00pm in the Council Chambers of the City Hall building located at 227 S. Center Street. The agenda is released on the Wednesday before the scheduled meeting by the City Clerk. On the second meeting of each month, thirty minutes are set aside for the public to address Council about any issue.
Pictured from left to right: Kimberly Wasson, David Jones, Jap Johnson, Doris Allison, Mayor Costi Kutteh, Amy Lawton, Joe Hudson, Frederick Foster, and Steve Johnson
ADA Requests: In accordance with the American Disabilities Act, all reasonable requests for assistance at public meetings will be honored. Please make your request by calling 704-832-3884.