Sticky Bandits Secure Thrilling Victory in 2023 Fall Adult Softball League Championship
---
The 2023 Fall Adult Softball League came to a riveting close on Monday night, 11/06/2023, night as the Sticky Bandits emerged victorious in an epic showdown against the Brew Crew to clinch the Tournament Championship. It was a night of fierce competition, incredible teamwork, and a memorable comeback.
Brew Crew: Regular Season Dominance
During the regular season, the Brew Crew established their dominance with an impressive undefeated streak. They were the team to beat, and their stellar performance made them the regular season champions. Their journey to the top was nothing short of remarkable.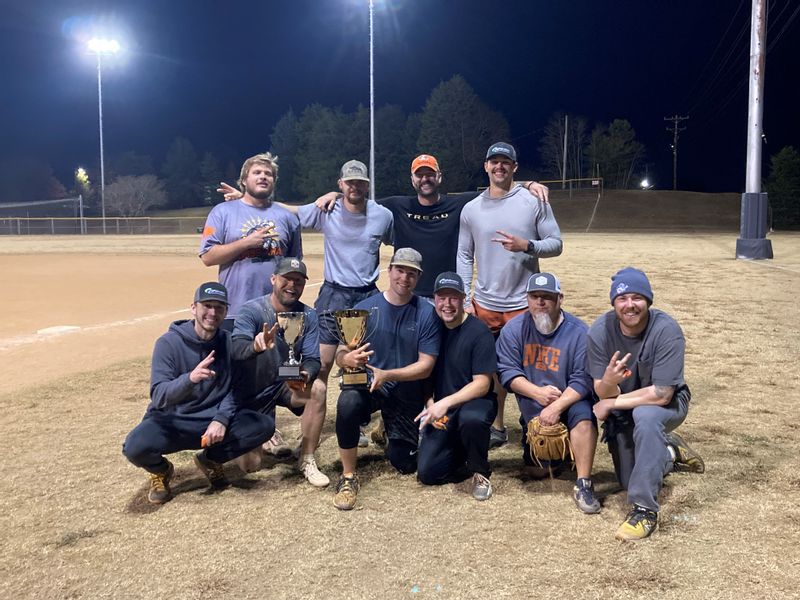 Sticky Bandits' Resilience
However, the Sticky Bandits were not to be underestimated. Despite their runner-up position in the regular season, they were determined to make a statement in the tournament.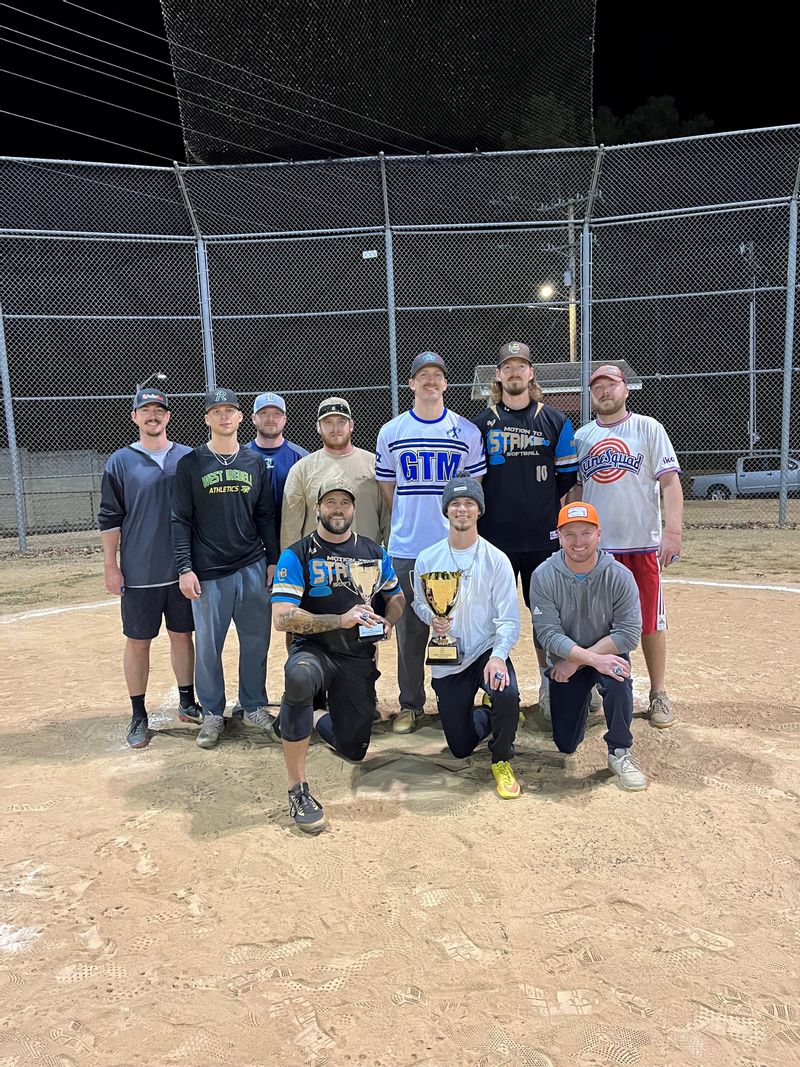 A Championship Showdown
As the tournament progressed, it became evident that the Sticky Bandits were on a mission. In a stunning twist, they faced off against the seemingly unbeatable Brew Crew not once, but twice in the tournament.
The Sticky Bandits' relentless determination and teamwork paid off as they secured a hard-fought victory over the Brew Crew in a thrilling final match. It was a moment of sweet redemption for the Sticky Bandits, who had been runners-up in the regular season but refused to let that define their season.
As the dust settles on this thrilling championship, both teams deserve accolades for their outstanding performances. The Brew Crew's undefeated regular season and the Sticky Bandits' tournament heroics will be remembered as highlights of the 2023 Fall Adult Softball League. Congratulations to both teams for providing fans with an unforgettable softball season, and we can't wait to see what the next season will bring.
Learn more about Adult Leagues at the Statesville Recreation & Parks Department here
---
Originally posted by Statesville Recreation & Parks Department via Locable

Statesville Recreation & Parks Department
1875 Simonton Road
Statesville, NC 28677
(704) 878-3429
recreation.statesvillenc.net
Mon, Tue, Wed, Thu, Fri
8:00am- 5:00pm
Proudly Associated With