Celebrating Family Health and Fitness Day with Statesville Recreation & Parks Department
---
Health and fitness are integral parts of a fulfilling life. They not only contribute to physical well-being but also enhance mental and emotional health. Family Health and Fitness Day is a wonderful occasion to celebrate these aspects of life.
Family Health and Fitness Day USA is celebrated on the last Saturday in September each year. This national initiative was established to promote family involvement in physical activity and healthy living. It serves as an opportunity for families across the United States to come together and engage in fun and active activities.
Let's explore the significance of this day and how you can join us in promoting health and fitness within your family.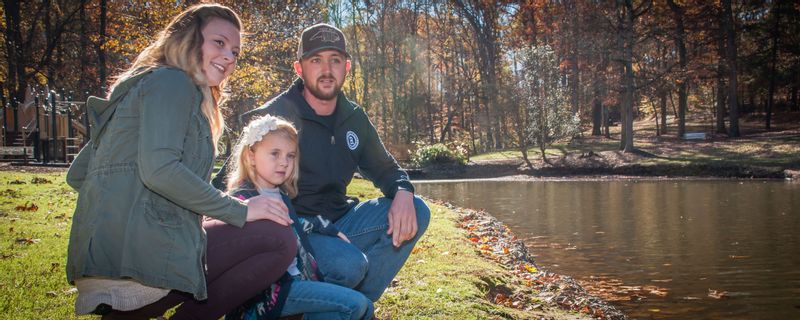 Why It Matters
Family Bonding: Engaging in physical activities as a family can strengthen your bonds. It provides an opportunity to spend quality time together, fostering a sense of togetherness and unity.

Healthy Habits: Participating in activities daily can serve as a catalyst for adopting healthier lifestyles. When children see their parents and guardians valuing healthy living, they are more likely to embrace healthy habits from an early age.

Reducing Health Risks: Regular physical activity is essential for reducing the risk of various health conditions, such as obesity, heart disease, and diabetes. By celebrating this day, you take a proactive step towards better health.

Mental and Emotional Well-being: Physical activity is not just about the body; it also benefits the mind. Exercise releases endorphins, which can boost mood and reduce stress and anxiety.
Celebrate Family Health + Fitness Everyday
The Statesville Recreation & Parks Department is excited to invite you and your family to join us in celebrating Family Health and Fitness Day. Here's how you can get started or stay active and how we can help:
Outdoor Activities: If you are looking for walking + biking trails, playgrounds, basketball courts, or a eighteen hole Disc Golf Course, you've come to the right place. The City of Statesville is home to over 20 parks and properties boasting these amenities and more. The City of Statesville Greenway Trail is a great way to exercise while enjoying the beautiful outdoors. You can walk, jog, hike, and even bike on the trail while avoiding large crowds and motorized vehicles.

Learn more about the City of Statesville Parks here

Learn more about the City of Statesville Greenway Trail here

Nutritional Guidance: Health and fitness are not just about exercise; nutrition plays a vital role too. We will have experts on hand to provide guidance on making healthier food choices and preparing nutritious meals.

Fitness Classes: If you're looking to try something new, consider attending one of our fitness classes. We offer a variety of classes suitable for different fitness levels, from yoga and Pilates to high-intensity interval training (HIIT).

Learn more about the Statesville Fitness & Activity Center here

Community Support: Family Health and Fitness Day USA is also an excellent opportunity to connect with your community. Share your experiences and learn from others who are on a similar wellness journey.

Learn more about our Community Health Fair on Wednesday, October 11, 2023, and all of our Featured Events here.
Family Health and Fitness Day is a special day dedicated to strengthening family bonds and promoting a healthier lifestyle. It is a great way to introduce health and fitness to your family or continue along your journey together. By participating in our activities, you'll not only have a great time with your loved ones but also take positive steps towards a healthier, happier life.
Learn more about the Statesville Recreation & Parks Department here.
---
Originally posted by Statesville Recreation & Parks Department via Locable

Statesville Recreation & Parks Department
1875 Simonton Road
Statesville, NC 28677
(704) 878-3429
recreation.statesvillenc.net
Mon, Tue, Wed, Thu, Fri
8:00am- 5:00pm
Proudly Associated With