POSTPONED TO SPRING 2024: Statesville Police Department Announces Citizens' Police Academy Class #16
---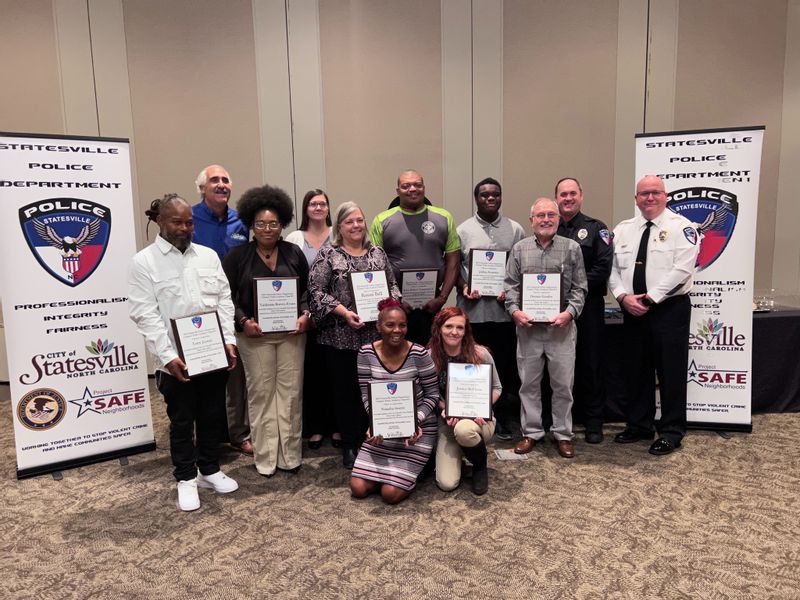 The Statesville Police Department is pleased to announce the commencement of Class #16 of the Citizens' Police Academy. This program aims to foster a stronger bond between law enforcement and the community by providing valuable insights into police services and career opportunities within the Statesville Police Department.
The Citizens' Police Academy will run for 8 consecutive weeks, beginning on Thursday, September 21st, 2023, and concluding on Thursday, November 9th, 2023. Classes will be held every Thursday night from 6:00 p.m. to 9:00 p.m. at SPD Headquarters located at 330 S. Tradd Street.
The primary goal of this Academy is to enhance community understanding of police services and operations. Participants will gain valuable knowledge about various police functions and receive a comprehensive overview of the different divisions within the Statesville Police Department. The Academy also presents a unique opportunity for citizens to provide feedback, enabling us to better serve and address the needs of our community.
Each class will be led by experienced members of the Statesville Police Department who will provide in-depth insights into the functions of each division. Topics covered during the Academy include Criminal Investigations, Patrol Division Services, Community Services, Use of Force, and K-9 / Special Response Team (SRT).

Application and Eligibility
To participate in Class #16 of the Citizens' Police Academy, interested individuals must meet the following requirements:
Be at least 18 years of age before the first meeting.
Agree to sign a waiver.
Reside in Iredell County, with a preference for residents of Statesville.
Have no serious misdemeanors, felony convictions, or current indictments.
Complete an application and provide a copy of your driver's license or identification card.
Application Deadline and Contact Information
Applications for the Citizens' Police Academy Class #16 are available for download through the link below, at the Police Department, or via e-mail. The application deadline is Friday, September 15, 2023. For any questions or further information, please feel free to contact Officer Chan Austin at 704-878-3442 or [email protected].
Don't miss this fantastic opportunity to gain valuable insights into law enforcement operations and strengthen the bond between the community and the Statesville Police Department. We look forward to receiving your applications and embarking on this educational journey together.
---
Originally posted by Statesville Police Department via Locable

Statesville Police Department
330 S. Tradd Street
Statesville, NC 28677
704-878-3406
www.statesvillenc.net
Mon, Tue, Wed, Thu, Fri
8:00am- 5:00pm