City of Statesville Garbage Collection
---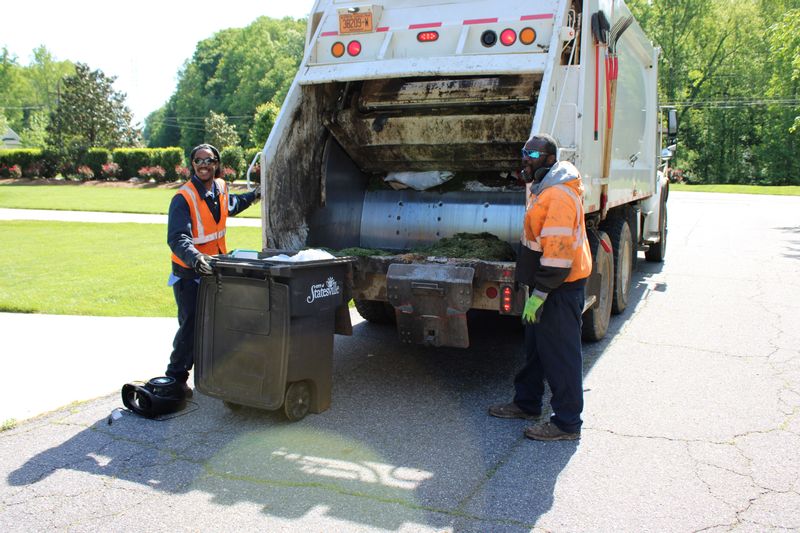 The City of Statesville provides weekly curbside collection for residents and up to two times per week for commercial customers. The first toter is provided at no cost. It is the responsibility of the householder or commercial establishment to replace if stolen or damaged from improper use or neglect.

Please call 704-878-3415 for assistance on locating missing toters and replacements.
Roll-out containers are not to be removed from the premises to which it is assigned. All roll out containers not issued by the City shall be subject to approval by the Sanitation Dept. Roll out containers shall be stocked by the city and can be purchased at cost upon request.
Garbage is to be placed on the curb the day before the pick-up and removed by 8 a.m. on the day after it is picked up. Failure to do so may result in a fine. You may contact our solid waste department for day of the week for pickup.
The city will pick up the following items at the curb:
Household garbage in the brown 96-gallon rollout cans.
Crews will pick up bagged leaves and limbs (4 ft. length or less) up to 2 cubic yards (3'x3'x3') at the curb any time of the year.
Crews will pickup old furniture, stoves, refrigerators, water heaters on the regular collection day.
The city will not pick up:
Used paint (empty and dry paint cans are acceptable)
Construction debris, lumber, sheetrock, brick, block, plywood
Roofing materials, guttering
Fencing, Doors and Windows
Carpet & Padding
Batteries, Tires, Gas Tanks, Oil
Stumps, Ashes, Saw dust
Air Conditioners
TVs and computers/components
55 Gal Barrels You may take these to the landfill and place them in drop off areas
These items must be disposed of at the Iredell County Landfill:
Twin Oaks Solid Waste Facility | 354 Twin Oaks Road | Statesville, NC 28625
---